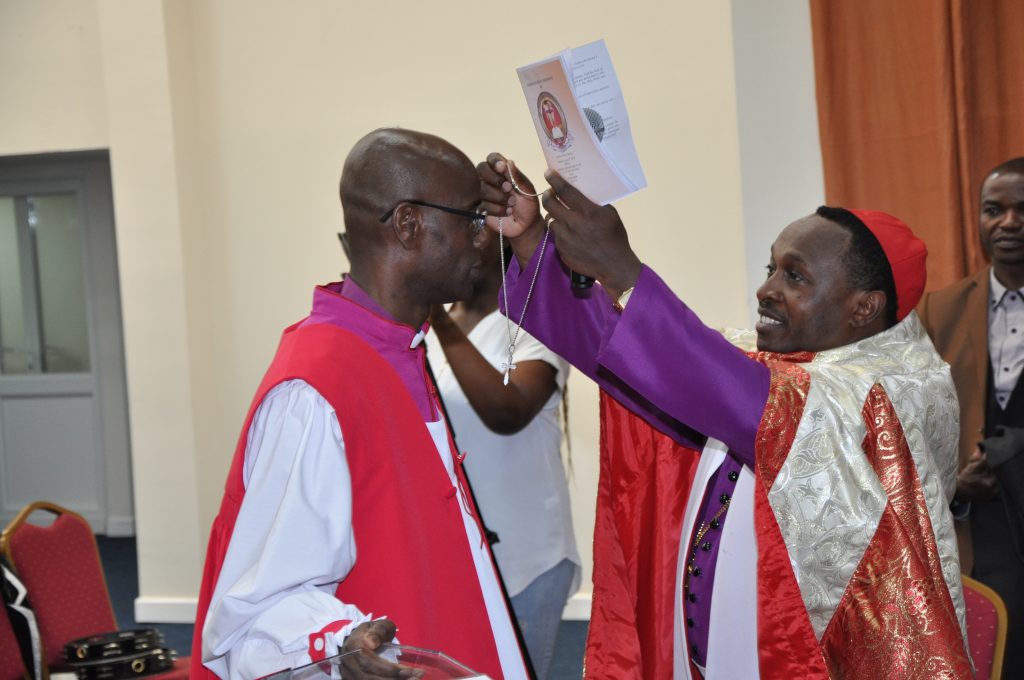 Complete your membership application here.
QUALIFICATIONS FOR APPLYING TO BE A BISHOP, APOSTLE OR PROPHET(ESS) WITH CCOEB
Must display a level of loyalty and commitment to the organization.
Must be at least thirty years of age. Consideration is giving where the persons gift is developed earlier in age.
Must maintain a clear criminal record.
Must exhibit the characteristics and virtues that are described in the College's handbook.
Must not be a novice in Christian doctrine or ministry, but one who has served in leadership capacities within the church.
Must reside in the diocese, or domiciled in the geographical location they are overseeing.
Must have internet access to be able to communicate efficiently for meetings with the Metropolitan.
Must be able to communicate effectively in the English, Spanish or French language.
Must be able to travel internationally in order to attend meetings involving the College of Bishops, Apostles and Prophets.
Must have the financial means to support himself.
Must wear the proper vestments for all CCOEB conferences.
Must have no less than 10 years of ministry experience.
Must have an evangelistic plan for outreach within their diocese.
Must be someone who has been entrusted with the responsibility of guarding and protecting the flock of our Lord Jesus Christ.
Our Bishops are assigned the following offices
Patriarch
Patriarchs are the bishops who head certain ancient autocephalous or sui iuris churches, which are a collection of metropolitan sees or provinces.
Primate
A primate is usually the bishop of the oldest church of a nation. Sometimes this carries jurisdiction over metropolitan bishops, but usually it is purely honorific.
Presiding Bishop or President Bishop
These titles are often used for the head of a national Anglican church, but the title is not usually associated with a particular episcopal see like the title of a primate.
Metropolitan bishop
A metropolitan bishop is an archbishop in charge of an ecclesiastical province, or group of dioceses, and in addition to having immediate jurisdiction over his own archdiocese, also exercises some oversight over the other dioceses within that province. Sometimes a metropolitan may also be the head of an autocephalous, sui iuris, or autonomous church when the number of adherents of that tradition are small.
Archbishop
An archbishop is the bishop of an archdiocese. This is usually a prestigious diocese with an important place in local church history.
Suffragan bishop
A suffragan bishop is a bishop subordinate to a Metropolitan.